Want to learn as a family, select the topics,
and choose the time for learning?
All of this is possible for families
at
Beth Ahm's
Natalie and Manny (z'l) Charach
Religious School.
- Select a 45-minute individual/family learning session on Monday, Tuesday, Wednesday,
or Thursday. Yes, you pick the day and time that is best for you!
- Then, with the guidance of the religious school staff, select learning topics that are of interest to your child(ren) and family. The school year is divided into four quarters so you can study multiple topics. A sampling of classes is below.
All students, K-8th grade, meet in-person on Shabbat morning for group learning and to celebrate Shabbat.
Shalom Aleph Bet! Let's Learn to Read Hebrew
Third and Fourth graders and beginning Religious School students will use this year to learn to read Hebrew and develop Hebrew vocabulary relative to Jewish practice and prayer.
La-Bri'ut: To Our Health and Wellness
Via five values-focused modules, learners gain a variety of tools that build resiliency and supportive strategies for better managing the challenges that life can throw their way, such as the COVID-19 pandemic.
Learning is anchored in Jewish texts and tales of our past, offering rich understandings of Jewish values that build resiliency and guide personal and communal health and wellness:
sukkat shalom
(a shelter of peace); ometz lev (inner strength); g'vurah (courage); k'hillah (community) and chesed (loving kindness, tying into hope).
Jewish Heroes I Can Be
Who are the heroes in our Torah stories and how can we act like them? Students will create a "memory book" to share what they have learned about these heroes as well as themselves. Geared for up to grade 4.
Living Jewish Values
A Jewish foundation helps us to navigate the world. In this class, student(s) will study the values of identity building, living in a community, family and friends, and social action to help build their Jewish identity. A family social action project culminates the experience.
The Great Israel Scavenger Hunt
We will follow clues that lead us through the extraordinary sites of Israel. We will learn about the diversity of Israel's people and cultures, the geography of Israel, and our biblical and modern ties with the Jewish homeland.
Hiddur Mitzvah: Jewish Tradition through Art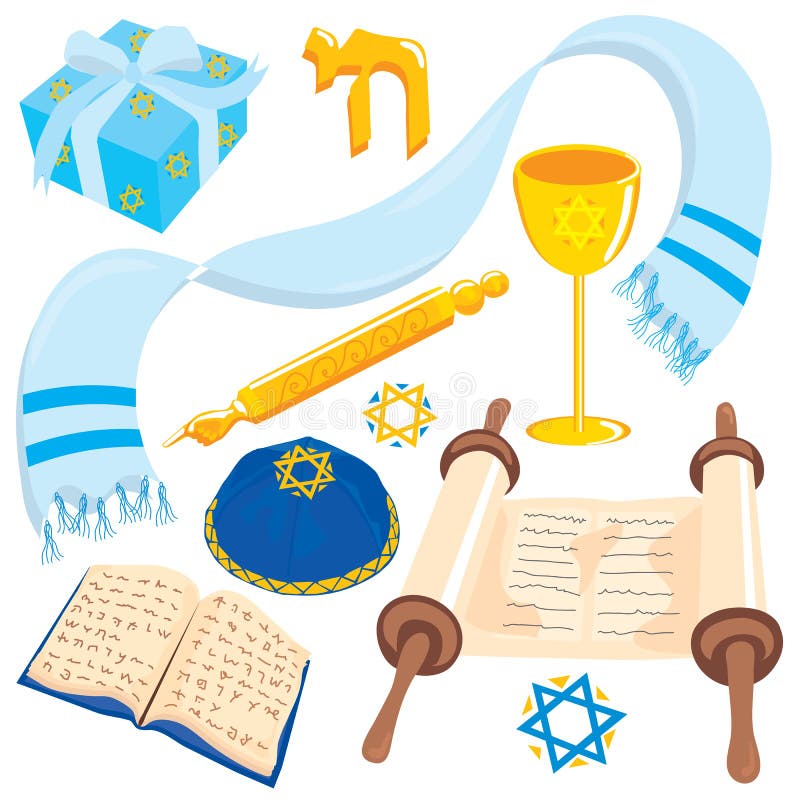 The concept of hiddur mitzvah means making a mitzvah (commandment) beautiful. We will learn about different types of ritual objects and why they are used. This unit will culminate in creating a one-of-a kind heirloom quality ritual item.
L'Dor va'Dor: From Generation to Generation
Every family has a story to tell. Explore Jewish communities around the world with a focus on where your family came from by learning history and culture. Music, family stories, recipes and pictures will become artifacts in creating a family storyboard.
Keva and Kavanah: Exploring Prayer and its Meaning
Keva, the words that we pray and the times that we say them, and Kavanah, the intention and meaning behind our praying, are two core values that shape Jewish t'filah (prayer). What and how do we pray? What does that prayer mean to you? What does it teach you about God and being
a Jew? Geared for 5th grade and above.
My Bar/Bat Mitzvah Story: A Tale of Growth
So you are going to become Bar/Bat Mitzvah – Mazel Tov!!! What does this life-cycle event mean for you? Your family? How do I balance learning, growth and celebration? How do I NOT stress out? These and more questions will be explored using art, journaling and more. For pre-Bar/Bat Mitzvah aged students.
Additionally, students will increase their Hebrew reading fluency through online apps and check-ins with the teacher. Twenty minutes a week will make better Hebrew readers.