Videostreamed Lifelong Learning
Past Sessions
Wednesday, December 18, 2019

•

20 Kislev 5780

-

1:00 PM - 2:30 PM
Wednesday, December 11, 2019

•

13 Kislev 5780

-

1:00 PM - 2:30 PM
Wednesday, December 4, 2019

•

6 Kislev 5780

-

1:00 PM - 2:30 PM
Wednesday, November 20, 2019

•

22 Cheshvan 5780

-

1:00 PM - 2:30 PM
Wednesday, November 13, 2019

•

15 Cheshvan 5780

-

1:00 PM - 2:30 PM
Wednesday, November 6, 2019

•

8 Cheshvan 5780

-

1:00 PM - 2:30 PM
Wednesday, October 30, 2019

•

1 Cheshvan 5780

-

1:00 PM - 2:30 PM
Wednesday, October 23, 2019

•

24 Tishrei 5780

-

1:00 PM - 2:30 PM
Wednesday, October 16, 2019

•

17 Tishrei 5780

-

1:00 PM - 2:30 PM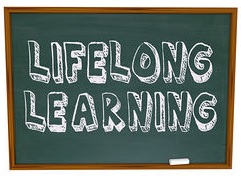 The community is welcome to join our video learning group. Free. Contact Nancy Kaplan at nancyellen879@att.net for more information.
December 4 - "Jewish Life in Krakow Today" - Video lecture by Jonathan Ornstein, executive director of the Krakow JCC, recorded on a North American speaking tour in December 2018. The Krakow JCC was created in 2008 with initial financial support from Prince Charles of Great Britain. In this talk, Jonathan Ornstein describes how the JCC has become a focal point for the renewal of Jewish communal life in that Polish city, with a preschool, a Hillel chapter, a senior activities center, adult Jewish education, and more.
December
11 - "The Jews of the Rhone" - A set of short videos featuring Prof. Henry Abramson of Touro College in Brooklyn NY. Topics include "The First Jewish Community in France," "The Nasi of Narbonne," "The Sages of Provence" and "The Jews of Lyons and Avignon." These videos were produced in conjunction with a recent Kosher River Cruise of the Rhone River Valley led by Prof. Abramson. Our Drop In & Learn group has enjoyed many Jewish history lectures on video by Prof. Abramson. He is one of our favorite presenters. To browse his video library on your own, visit https://henryabramson.com/
December 18 - "Jewish Cinematheque: 'Back to the Fatherland' and 'Fiddler – A Miracle of Miracles'" - Featuring film scholar Eric Goldman interviewing people who are involved in creating films that explore the Jewish experience: This week: an interview with Gil Levanon, granddaughter of a survivor, and Kat Rohrer, granddaughter of a Nazi officer, discuss their documentary "Back to the Fatherland," which explores why so many Israelis resettle in Germany and how their grandparents respond to their decision. Also: Eric Goldman interviews Max Lewkowicz, the director of the 2019 documentary "Fiddler- Miracle of Miracles" to discuss how this unique project came into being. The film, which chronicles the unusual circumstances that enabled the creation of the 1964 Broadway smash "Fiddler on the Roof," as well as its eponymous 1971 film adaptation, features interviews with the principals in the behind-the-scenes story, including the late Hal Prince, Sheldon Harnick, Norman Jewison, and more. Eric delves into Lewkowicz's history as a filmmaker, as well as into more esoteric discussions about art and storytelling and the Jewish condition.
Join us for thought-provoking videostreamed lifelong Jewish learning on an array of topics, including Jewish history, philosophy, art, culture and politics. We will be watching videorecorded lectures by Prof. Howard Lupovitch, Prof. Henry Abramson, scholars from the Shalom Hartman Institute, Valley Beit Midrash, JTS, ELI Talks, and more. Each week's video is followed by brief informal discussion facilitated by Nancy Kaplan.
Drop In & Learn has been running at Beth Ahm every week, all year-round, for more than 10 years. Feel free to invite friends in the community who might be interested in attending. All are welcome. For more information, contact Nancy by phone
Share Print Save To My Calendar
Mon, February 24 2020 29 Shevat 5780