Videostreamed Lifelong Learning
Wednesday, November 20, 2019
•
22 Cheshvan 5780
1:00 PM - 2:30 PM
Past Sessions
Wednesday, November 13, 2019

•

15 Cheshvan 5780

-

1:00 PM - 2:30 PM
Wednesday, November 6, 2019

•

8 Cheshvan 5780

-

1:00 PM - 2:30 PM
Wednesday, October 30, 2019

•

1 Cheshvan 5780

-

1:00 PM - 2:30 PM
Wednesday, October 23, 2019

•

24 Tishrei 5780

-

1:00 PM - 2:30 PM
Wednesday, October 16, 2019

•

17 Tishrei 5780

-

1:00 PM - 2:30 PM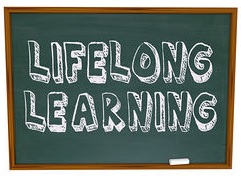 The community is welcome to join our video learning group. Free. Contact Nancy Kaplan at nancyellen879@att.net for more information.
October 23 – "Is Zionism Messianic? The Debate over the Soul of Religious Zionism" video lecture by Dr. Micah Goodman, produced by The Tikvah Fund (posted to You Tube in August 2017)

October 30 – Interviews from Valley Beit Midrash (Rabbi Shmuly Yanklowitz with special guest scholars), including Prof. Jonathan Sarna discussing "The Rise of Anti-Semitism in America" and Prof. Joshua Shanes discussing "Distinguishing
Pre-Modern and Modern Anti-Semitism"
November 6 – "Jewish Nationalism from Independence to Israeli Nation-State Law" featuring Rabbi Donniel Hartman, President of the Shalom Hartman Institute (presented as part of the Shalom Hartman Institute's 2019 Community Leadership Summer Retreat, the theme of which was "Between Loyalty and Imagination: Nationalism and Tribalism in a Global Era.")
November 13 – "The Jewish People in the Family of Nations" featuring Dr. Yehuda Kurtzer (presented at the Shalom Hartman Institute in Jerusalem as part of the 2019 Community Leadership Summer Retreat)
November 20 – "Thanksgiving – Religion, Otherness, and At-Homeness in America" a webinar produced by the Shalom Hartman Institute of North America in Nov. 2017, featuring a panel moderated by Dr. Yehuda Kurtzer
Join us for thought-provoking videostreamed lifelong Jewish learning on an array of topics, including Jewish history, philosophy, art, culture and politics. We will be watching videorecorded lectures by Prof. Howard Lupovitch, Prof. Henry Abramson, scholars from the Shalom Hartman Institute, Valley Beit Midrash, JTS, ELI Talks, and more. Each week's video is followed by brief informal discussion facilitated by Nancy Kaplan.
Drop In & Learn has been running at Beth Ahm every week, all year-round, for more than 10 years. Feel free to invite friends in the community who might be interested in attending. All are welcome. For more information, contact Nancy by phone
Share Print Save To My Calendar
Fri, November 15 2019 17 Cheshvan 5780