USY Specialty Kinnus
Thursday, February 20, 2020
•
25 Shevat 5780
All Day for 3 Days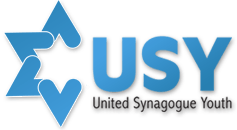 Congregation Beth Ahm is pleased to welcome USYers (grades 8-12) from across the Midwest for a weekend of social action, relationship building, and fun.
To register your USYer for this awesome weekend, or if you would like to host out-of-town USYers, contact Tova Schreiber at 248-851-6880 or
tschreiber@cbahm.org
. Registration closes February 6. Specialty Kinnus is a memorable experience for both participants and host families.
Share Print Save To My Calendar
Mon, February 24 2020 29 Shevat 5780