Videostreamed Lifelong Learning
Upcoming Sessions
1. Wednesday, February 26, 2020
•
1 Adar 5780
1:00 PM - 2:30 PM
2. Wednesday, March 4, 2020
•
8 Adar 5780
1:00 PM - 2:30 PM
3. Wednesday, March 11, 2020
•
15 Adar 5780
1:00 PM - 2:30 PM
Past Sessions
Wednesday, February 19, 2020

•

24 Shevat 5780

-

1:00 PM - 2:30 PM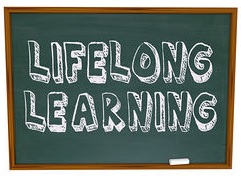 The community is welcome to join our video learning group. Free.
February 19 –
"The Jews of Morocco in the Context of Sephardic Jewish Culture" –
part 2 of a 3-part series featuring Prof. Howard Lupovitch (delivered at Temple Israel in Dec. 2019 as preparation for TI's Mission to Morocco). If you are interested in this lecture but are unable to attend our Beth Ahm videostreaming session, you can use this link to watch it on your own:
https://www.youtube.com/watch?v=mW4bwAmlUxQ
NOTE: This is a change in our previously-announced schedule, due to sound quality issues with the lectures we had originally planned to watch on Feb. 12 and Feb. 19. If you would like to watch the first lecture in Prof. Lupovitch's "Jews of Morocco" series, which we videostreamed on Feb. 12, you can use this link to access it online:

February 26 - "Smart Assistants and Shabbat," "Jewish Slaveholders in Jamaica" and "Meir Kahane and Jewish Survivalism" – Interviews with guest scholars at Valley Beit Midrash (Phoenix AZ) conducted by Rabbi Shmuly Yanklowitz.

March
4
– "Jewish Cinematheque: 'Who Will Write Our History?' and 'Tel Aviv on Fire'" – with Jewish film scholar Eric Goldman (each segment is 30 minutes):
Roberta Grossman, the director of the 2019 documentary "Who Will Write Our History?" explains how this unique film project, which chronicles the story of the "Oyneg Shabes Archive" a trove of documents archiving life in the Warsaw Ghetto, came into being. Unlike a traditional documentary, this one features extended historical reenactments with actors, painstakingly reconstructed from detailed documents from the special trove.
Sameh Zoabi, the Arab Israeli co-writer and director of the 2019 hit comedy "Tel Aviv on Fire," explains his upbringing in a small village outside of Nazareth, his journey into filmmaking in Tel Aviv and New York City, and the underlying messages of his new film, which chronicles the comedic trials and tribulations of Salam, a Palestinian living in Jerusalem whose work on a popular soap opera causes him to form an unlikely relationship with an Israeli commander at a nearby checkpoint.
March 11
(Shushan Purim) – "Purim's Heroes and Villains" – featuring Donniel Hartman, president of the Shalom Hartman Institute in Jerusalem
Join us for thought-provoking videostreamed lifelong Jewish learning on an array of topics, including Jewish history, philosophy, art, culture and politics. We will be watching videorecorded lectures by Prof. Howard Lupovitch, Prof. Henry Abramson, scholars from the Shalom Hartman Institute, Valley Beit Midrash, JTS, ELI Talks, and more. Each week's video is followed by brief informal discussion facilitated by Nancy Kaplan.
Drop In & Learn has been running at Beth Ahm every week, all year-round, for more than 10 years. Feel free to invite friends in the community who might be interested in attending. All are welcome. For more information, contact Nancy by phone (248) 737-1931, text (248) 390-4294 or e-mail
nancyellen879@att.net
Share Print Save To My Calendar
Mon, February 24 2020 29 Shevat 5780